Forum for BAME Headteachers and Senior Leaders wins DfE funding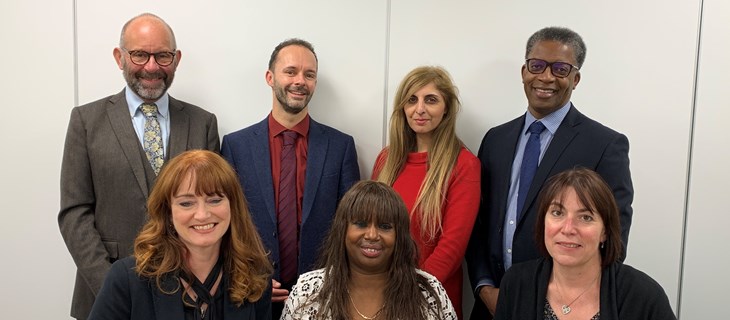 The Department for Education (DfE) has awarded funding to kick start a professional development scheme that aims to accelerate the career progression of teachers, middle and senior leaders from BAME backgrounds in and around Birmingham.
Members of the BAME Headteachers and Senior Leaders Forum in Birmingham, which meets termly, represent a range of local schools and related organisations and it was set up 12 months ago by Surinder Kaur Dhillon, Senior Associate at national law firm Stone King. The Forum successfully applied for a £6,000 grant from DfE's Leadership Equality and Diversity Fund to set up a scheme for 10 delegates to receive professional development, mentoring and coaching sessions over the course of a year, provided and facilitated by the Forum's key partners. Once the scheme is up and running, the Forum's key partners hope to also offer similar opportunities to a wider audience for a nominal fee, to enable the scheme to grow further.
Surinder Kaur Dhillon says: "As a former inner-city pupil in Birmingham, I believe the issue of representation in leadership reflecting pupil diversity is a very important one. Funding was something we aspired to perhaps in year three or four, so we are delighted to receive this grant after just one year, thanks to the work of our Forum Ambassadors Kendrick Morris OBE and Ava Sturridge-Packer CBE. It will help us to take the first step to get our project off the ground and set up professional development opportunities for our BAME delegates."
According to DfE data, 32.1% of all primary pupils and 29.1% of all secondary pupils in UK state-funded schools are from a BAME background, whilst many leadership teams are not representative of the communities served, and only 3.5% of headteachers from a BAME background*.
As part of the project Stone King, which has offices at Colmore Gate in Birmingham, will present leadership training sessions. Other organisations that have agreed to be key partners in delivering this project include Birmingham Church of England Diocese, Waverley Education Foundation, Hamstead Hall Academy, Titan Partnership of Schools, University of Birmingham School of Education/Education Leadership Academy and National Governors Association (NGA).
The DfE's Equality and Diversity Hub is part of the government's commitment to increasing the diversity of school leadership and maximising the number of leaders available by raising aspirations and the chances of successful promotion among people with leadership potential.
For more information, and to apply to become a delegate contact Sukhbir Farar or Jonathan Mortimer at Hamstead Hall Academy.
*School Workforce Census November 2018
Click here to read the original article on GreaterBirminghamchambers.com