A-Level Results Day Information
Executive Principal Statement -

A-Level Results 2020

We would like to congratulate all of our Year 13 students for their A-Level Results. These results have been awarded on the basis of the work they have done over many years. We can only begin to appreciate the frustration our students will have had at not having the opportunity to demonstrate this and be tested fairly in exams. Many of our students have achieved excellent results and secured their places at universities. However, it has been a very challenging time and through no fault of their own, some of our students have received results from the exam boards that are lower than the grades we submitted, which were based upon the students' achievements and progress during their time at school. This has been seen in schools across the country and covered extensively in the media. A statistical modelling approach has been applied to all students using the grades schools submitted and unfortunately this has meant some of our students have received lower grades from the exam boards that we felt they deserved. We are very sympathetic to this and will do what we can to support our students and, if appropriate, challenge these grades. We are awaiting for more details from the government and the exams regulator, Ofqual, about how the appeals process will work and we are expecting further guidance on this next week. Following this, we will consider the best way forward to help our students secure the best opportunities to progress to the next stage of the education. At this stage there is little more we can do.

If you have missed the entry requirements for your chosen university, please continue to contact UCAS and the universities of your choice as they are being flexible and other offers should be available. Those of you who are disappointed and would like further support, please see the link below that shows a host of useful links and services that have been laid on for the next fortnight. They are put together in this document: Birmingham Careers Service and 'My Choices'.

Although we will identify students we feel have a good case to appeal their awarded grade, based upon the guidance expected next week, if any students would like us to consider an appeal against the grades awarded, please contact us on examresults@hamsteadhall.com indicating your name and the grade and subject you would like us to investigate further. It is not possible for a student to appeal directly; this has to come from the school, but as indicated earlier, once we have the full guidance next week, we will rigorously examine all of the grades awarded to consider if there is sufficient evidence to submit an appeal. We cannot guarantee that there will be sufficient evidence for an appeal, nor that an exam board will accept the appeal, but we will look into it based upon the guidance we receive next week. This is all we know at this stage.

I hope that helps to clarify things a little and provides some reassurance in what is a very challenging time for many of our students.

Mr Mortimer and Mr Farar
Please read the following information regarding your results.
Welcome Video for Year 6 Students
Latest Letters and Information
News
The holiday programme has been cancelled
Unfortunately due to the Covid-19 pandemic, the Hamstead Hall Academy Inclusion Team have come to the difficult decision to not go forward with the usual holiday programme this year. We apologise to those affected by this decision. If you have any further questions please contact Inclusion Lead Julie Gibson.
500 Words - Black Lives Matter Story Competition
500 Words is the world's largest story-writing competition for kids. Over a million stories have been submitted since 2011, in response to everything from technology to climate change. Now, we want to bring children's voices onto the themes and issues emerging from the Black Lives Matter movement. We want children to lead on the process of writing their story.
From 6:30am on Monday 29th June until Friday 3rd July at 11.59pm 2020, we invite children aged between 5 and 13 to respond in whatever way they wish in no more than 500 words, in the form of a story.
The narratives we write and share matter. We ask children to draw on their own experiences and feelings to create a story that can be as imaginative and visionary as they want. Storytelling is a must!
For that reason, we've brought together many high-profile personalities, school teachers and librarians alongside the continuing support and academic expertise of Oxford University Press to create 500 Words: Black Lives Matter. Click here for more Information.
Coronavirus - Latest NHS guidelines translated into 43 languages.
COVID-19 school closure arrangements for Safeguarding and Child Protection at Hamstead Hall Academy.
2020 Year 11 to Year 12 Transition Information now available.
Mental Health Support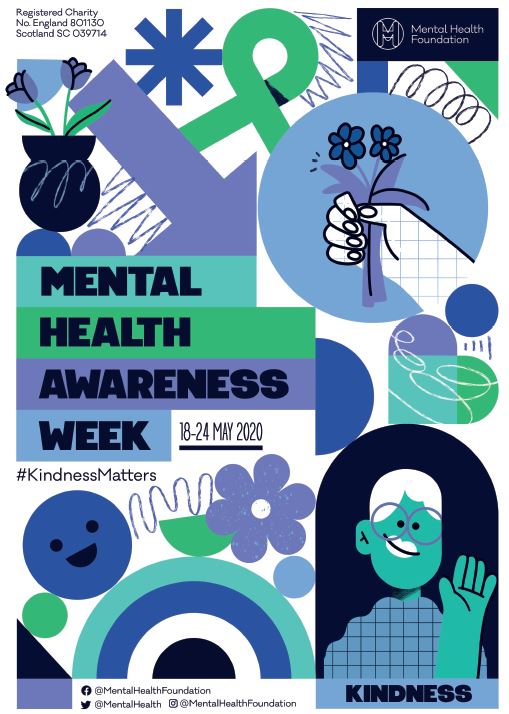 Click here to download a printable PDF of beautiful colouring sheets for Mental Health Awareness Week.
Kooth
Kooth is an award winning and innovative online counselling and support service is now available to all young people aged 11-25 across Birmingham. You can find more information about Kooth here.
Bereavement
If you are dealing with bereavement in your family then you can find support at www.childbereavementuk.org or call their helpline on 0800 02 88840
If you are looking for a charity that specifically helps children to cope with the loss of a family member then please visit: www.winstonswish.org.
Click here for more information about coping with your mental health during this difficult time.
How GCSEs, AS & A levels will be awarded in summer 2020

(Update 3rd April 2020)
Ofqual sets out details for schools, colleges, students, parents & carers on how GCSEs and A levels will be awarded following the cancellation of this year's exams.
Please read their full statement by clicking here.
They have also written a letter directly to students which you can read by clicking here.
Holiday provision for child of Key Workers (Update 30th March 2020)
We are pleased to inform you that the academy will be offering a holiday programme for children of Key Workers during the Easter holidays if it is required. We continue to stress that if it is possible for children to be at home that they should be.
The programme will run from:
Week 1: Monday 6th April - Thursday 9th April from 8.00am until 6.00pm
Week 2: Tuesday 14th April - Friday 17th April and 14 – 17 April from 8.00am until 6.00pm
Please note that this does not include Good Friday and Bank Holiday Monday when this provision will not be open.
Food will be provided on each day and there will no cost for your child to attend this programme.
If you would like to register your child on this programme please complete the online form by Friday 3 April 2020 at 1pm at the very latest.
This provision is only available for the children of Key Workers. Parents/carers will be requested to provide some form of ID to verify their job, either prior to 6 April or on the day they drop their child off at the academy.
The school will be closed to all students from Monday 23rd March apart from children of key workers. (Please see information below.)
Executive Principals Statement - 20 March 2020 -

Very important to read in detail.
The Academy will be closing today for all students except those listed below until further notice.
We would like to remind parents/carers of the latest DfE guidance published on 19 March 2020
If it is at all possible for children to be at home, then they should be.
If a child needs specialist support, is vulnerable or has a parent who is a critical worker, then educational provision will be available for them.
Parents should not rely for childcare upon those who are advised to be in the stringent social distancing category such as grandparents, friends, or family members with underlying conditions.
Parents should also do everything they can to ensure children are not mixing socially in a way which can continue to spread the virus. They should observe the same social distancing principles as adults.
Residential special schools, boarding schools and special settings continue to care for children wherever possible.
Childcare for 'Key Workers'
If you are a key worker as per the list published below by the DfE and you would like to send your child into school from Monday 23 March 2020 could you please complete the online form on the website by Saturday 21st March at 1.00 pm at the very latest.
Click here to declare yourself a key worker using our online form

Health and Social Care
Frontline health and social care staff such as doctors, nurses, midwives, paramedics, as well as support and specialist staff in the health and social care sector. In addition it includes those working in supply chains including producers and distributors of medicines and personal protective equipment.
Education and Childcare
Nursery, teaching staff and social workers.
Key Public Services
Those required to run the justice system, religious staff, as well as those responsible for managing the deceased, and journalists providing public service broadcasting.
Local and National Government
Administrative occupations essential to the effective delivery of the Covid-19 response or delivering essential public services, including payment of benefits.
Food and Other Necessary Goods
Those involved in the production, processing, distribution, sale and delivery of food.
Public Safety and National Security
Police, support staff, Ministry of Defence civilian staff and armed forces personnel, fire and rescue staff, and those responsible for border security, prisons and probation.
Transport
Those who will keep air, water, road and rail passenger and freight transport modes operating during the Covid-19 response.
Utilities, Communication and Financial Services
Staff required to keep oil, gas, electricity, water and sewerage operations running. Staff in the civil nuclear, chemical and telecommunications sectors. Those in postal services and those working to provide essential financial services.
If you will be sending your child to school from Monday please ensure that they come in full school uniform.
Lunch will be provided as normal for children if they are free school means or otherwise.
We need to confirm your role as a key worker if your child will be attending school on Monday so please provide evidence of your role as a key worker. This evidence will need to be shown on arrival at school or emailed to keyworkers@hamsteadhall.com by Sunday 22 March. (Examples include: a valid ID badge or your most recent pay slip.
Free Meal Voucher Scheme
FREE SCHOOL MEALS UPDATE
We are pleased to inform you that the government has taken the decision to continue with free school meals vouchers for eligible students throughout the summer holidays. Your vouchers code to cover the summer holidays will be a single code to the value of £90 per child. This will take you up to 31st August 2020 and it will be your final voucher. If you feel you may qualify for free school meals, please contact the academy or complete and return the free school meal form here.
Families who are eligible for Free School Meals please read.
You may recently have heard that the Government has developed a national scheme to provide supermarket vouchers for families eligible for free school meals at a weekly value of £15 per child.
The new national voucher scheme will enable the academy to email eCodes to eligible families which will then need to be redeemed for an eGift card from a supermarket of their choice. Instructions on how to redeem your code will be listed on the email.
The company coordinating the eCodes is called Edenred and they will send out eCodes to families from the email address noreply@edenred.co.uk. eCodes will be sent out once a week. These should be received by Friday of each week.
eCodes have recently been sent to eligible families. If your email has not arrived, please in the first instance, check your junk mail. If you have still not received this, please email the academy on postbox@hamsteadhall.com giving the full name, date of birth and form of your child or children and confirm the email address you would like the eCodes to be sent.
For those families that do not have a verified email account, printable vouchers will be ordered and will be sent in the post. Postal services are currently very limited and you may not receive your voucher for several days.
Please ensure that the academy has your most up-to-date email address as this is a much more effective way to send you your eCode.
Further information for parents/carers can be found here.
If you have any queries, please email the academy on the above email address.
Thank you for your support.

We will continue to put regular updates on the website and twitter to keep parents/carers
updated on developments.
School Work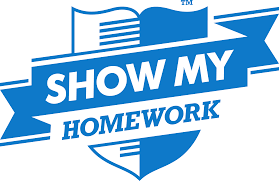 Show My Homework (Link)
We would like to remind you that to minimise disruption to students' learning , teachers will be using Show My Homework to upload work that your child can complete at home during the closure. We have attached a copy of the timetables when work will be set for your reference.
Year 9 Transition to Year 10 Home Learning timetable
June 2020

Mon

Tues

Weds

Thurs

Fri

Double Science OR Biology

Option C

Computing

Maths

Option A OR Physics

Option D

English

Double Science OR Chemistry

Option B

Maths

Option C

Option A

English

Option B

Option D

Reminder of Option blocks
Option A

Option B

Option C

Option D

Ø Geography

Ø History

Ø 3rd Science

Ø French

Ø Business

Ø French

Ø RE

Ø 3D

Ø Drama

Ø Spanish

Ø Dance

Ø History

Ø RE

Ø Business

Ø Creative Digital Media

Ø PE

Ø Art

Ø Geography

Ø Business

Ø BTEC Health and Social Care

Ø Music

Ø Graphics

Ø Latin

Yours sincerely
Mr S Farar Mr J Mortimer
Executive Principal Executive Principal
Closure of educational settings: Government information for parents and carers. This includes information about who is classified as a key worker.Click here to enter the full website