INSPIRATIONAL BIRMINGHAM EXECUTIVE PRINCIPAL HONOURED IN PRESTIGIOUS UK CELEBRATION OF TEACHING
Hamstead Hall Academy Executive Principal wins Silver Award in The Award for Lifetime Achievement.
Sukhbir Farar honoured on national Thank a Teacher Day as the country celebrates the people who make our schools so special.
Today, 26 May, Sukhbir Farar, Executive Principal at Hamstead Hall Academy has been named as one of 80 Pearson National Teaching Award Silver Award winners across the country. Sukhbir is honoured with a Silver Award in the The Award for Lifetime Achievement for their outstanding commitment to changing the lives of the children they work with every day.
Mr Farar was born a mile and a half from Hamstead Hall Academy and grew up in the local area, proud of his humble beginnings. He began working at the school as a probationary Maths teacher in 1989 and has spent the last 24 years on the leadership team. He has been the joint Executive Principal since 2017. He prides himself on being a teacher, regardless of status and leads by example in this regard.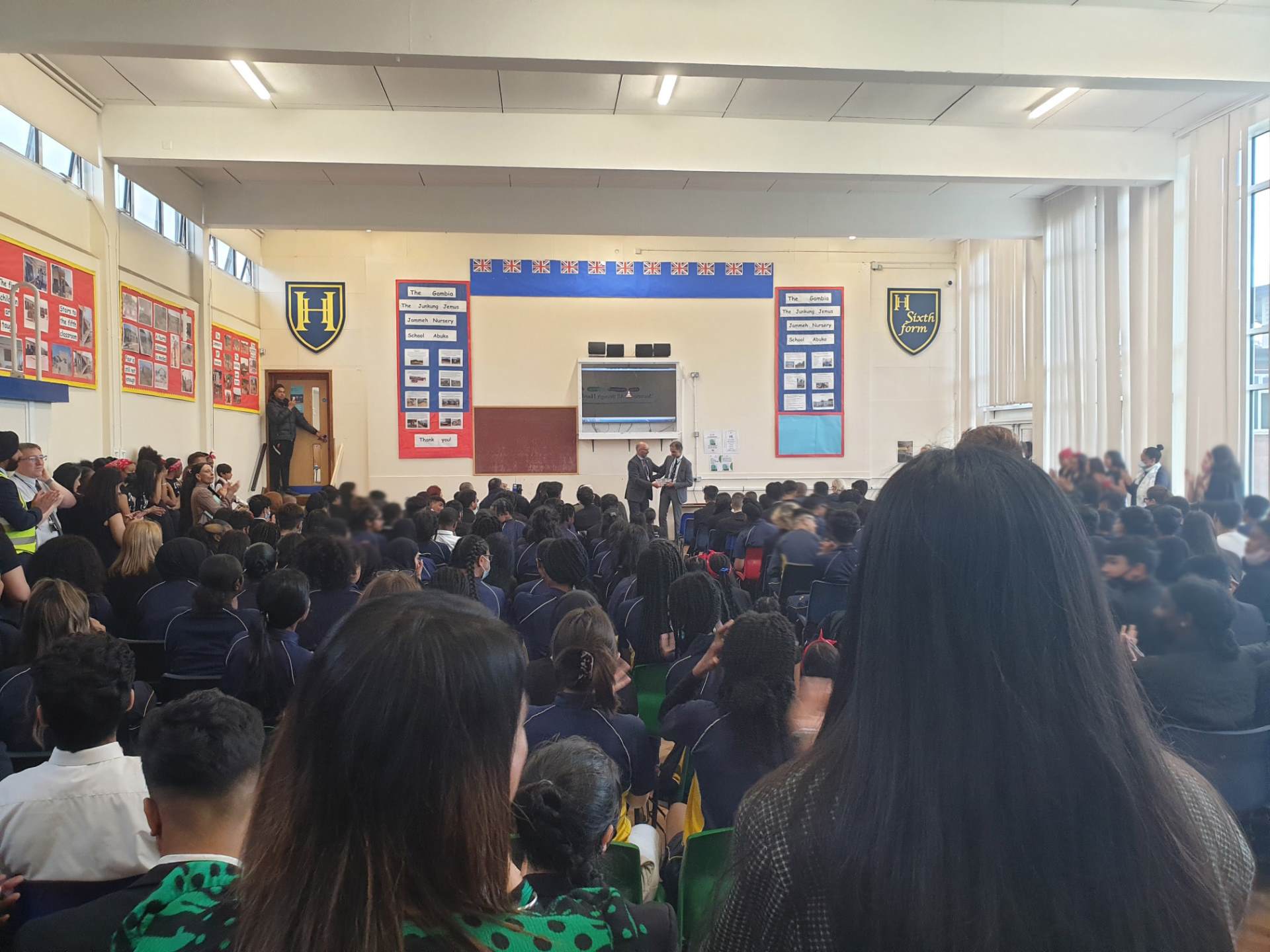 Mr Farar has always been dedicated to school improvement. He has been instrumental in affecting change in underachieving schools and has championed national projects such as 'raising the achievement of black boys' and played a significant role in the national college programme for aspiring leaders from BAME backgrounds. He has also been an Ofsted Inspector since 2014.
Mr Farar has inspired generations of young people and the wider community through his love of Bhangra dancing and cricket. He is a member of the globally recognised Bhangra Dance group 'Nachda Sansaar' and often performs at whole school events to influence a positive culture.
As a Silver Award winner, Sukhbir has now been shortlisted to win one of just 16 Gold Awards later in the year. These once in a lifetime achievements will be broadcast on the BBC's The One Show as part of a week-long celebration of teaching, which sees famous faces honour award winners every night in the run up to the ceremony. This is a fantastic opportunity to celebrate the exceptional school staff who have worked wonders to bring together their local communities despite the challenges of the past few years.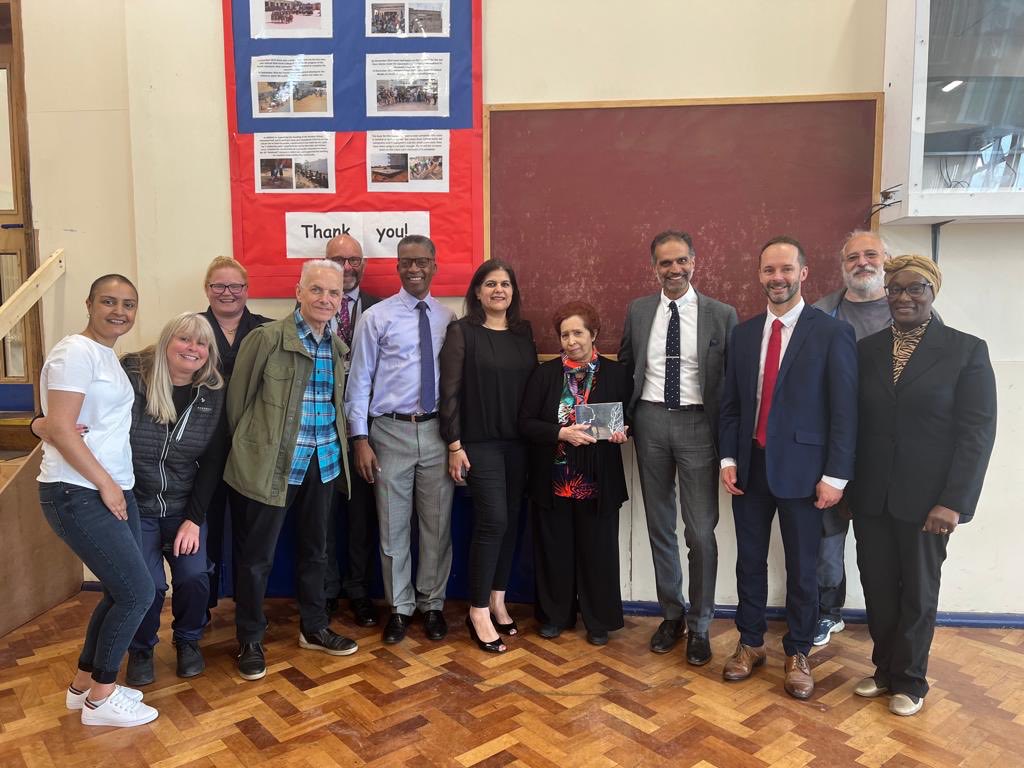 The Silver Award winners are being honoured as part of the wider celebrations for national 'Thank a Teacher Day', bringing together everyone across the country to celebrate the schools and colleges at the heart of our communities.
The Pearson National Teaching Awards is an annual celebration of excellence in education, founded in 1998 by Lord Puttnam to recognise the life-changing impact an inspirational teacher can have on the lives of the young people they work with. This year marks its 23rd year of celebrating our school teaching staff across the UK.
Education Secretary Nadhim Zahawi said:
"Congratulations to Sukhbir on this incredible achievement, and for the hard work and dedication which led up to it. Winning this award is impressive, well-deserved and shows Sukhbir's commitment to helping students achieve their full potential."
Michael Morpurgo, celebrated author and former Children's Laureate, and President of the Teaching Awards Trust, said:
"For so many of us, it was someone at school who changed our lives, was at our side through hard and difficult times, who lifted us up when we were down, helped us find our voice, gave us confidence when we needed it most, and set us on a path that we have followed ever since.
"No matter who we are, school has touched our lives and played a central role in our childhoods. School is about so much more than learning, and we see that now more than ever before. Schools really are the beating heart of our communities. Every person that cares for our children in schools should be celebrated loud and clear on Thank A Teacher Day 2022."
In your Area Article about the award.
About the Awards
The 2022 Pearson National Teaching Awards are open to every school across the UK. The awards were established by Lord Puttnam CBE in 1998 and are managed by the Teaching Awards Trust, an independent charity. The charity's mission is to raise the profile of the teaching profession, highlight the positive impact teachers and school leaders have in our society, and show teachers how much they are valued. It does this through its public-facing 'Thank A Teacher' campaign www.thankateacher.co.uk, and through the Pearson National Teaching Awards www.teachingawards.com.
About Pearson
At Pearson, our purpose is simple: to add life to a lifetime of learning. We believe that every learning opportunity is a chance for a personal breakthrough. That's why our c.20,000 Pearson employees are committed to creating vibrant and enriching learning experiences designed for real-life impact. We are the world's leading digital media learning company, serving customers in nearly 200 countries with digital content, assessments, qualifications, and data. For us, learning isn't just what we do. It's who we are. Visit us at pearsonplc.com
About Michael Morpurgo
Michael Morpurgo is one of Britain's best-loved writers for children. With a writing career that spans four decades, he has written over 100 books, selling more than 5 million copies in the UK and over 35 million worldwide. A former Children's Laureate, Michael has won countless prizes, including the Smarties prize, the Blue Peter Book Award and the Whitbread Award, and was awarded an OBE for Services to Literature. Michael was also awarded an MBE in 1999, along with his wife Clare, in recognition of their work in founding Farms For City Children, a charity that has enabled 100,000 children to visit the charity's three farms over the last 40 years.
The 2022 Pearson National Teaching Award Categories are:
The Award for Excellence in Special Needs Education

The Award for Further Education Lecturer of the Year, supported by DfE

The Award for Further Education Team of the Year, supported by DfE

The Award for Headteacher of the Year in a Primary School, supported by Hays Education

The Award for Headteacher of the Year in a Secondary School, supported by Hays Education

The Award for Digital Innovator of the Year, supported by Nord Anglia Education

The Award for Making a Difference - Secondary School of the Year, supported by PiXL

The Award for Teacher of the Year in a

Secondary School, supported by Nord Anglia Education

The Award for Making a Difference - Primary School of the Year, supported by PiXL

The Award for Teacher of the Year in a

Primary School, supported by Randstad

The Award for Lifetime Achievement supported by DfE

The Award for Teaching Assistant of the Year

The Award for Outstanding New Teacher of

the Year, supported by DfE

The Award for Impact through Partnership

The 'Unsung Hero' Award

The Early Years Team of the Year Award supported by DfE