Reading Resources
It is more important than ever to keep up with your reading! Try using some of the below online resources to access books and audiobooks.
Library Of Birmingham Overdrive Service - A huge selection of free e-books
The Library of Birmingham has a free e-book platform called Overdrive. It contains a huge range of digital resources including books, audiobooks, magazines, and newspapers. It is the perfect resource for reading for pleasure during lockdown.
Firstly, you will need to be a library member to access this service but signing up is easy! We've created a guide to every step in the sign up process.
Please note that if you are under 18, you will need a parent or carer to help you sign up. They have their own guide which they need to read, available here.
signing up to the library of birmingham overdrive service pupil guide.pdf
Audible- Free audiobooks for the entirety of lockdown
Audible is the world's largest producer of downloadable audiobooks. Audible's content is usually only accessible through a membership. However, in response to the pandemic, Audible has made a large number of great audiobooks free to access via its website, with no sign-in required. Start here: https://stories.audible.com/start-listen
Oak National Academy- Virtual School Library with a new book added every week
Stormzy: "There's nothing more gangster than being well-read"
School Library Association- Huge list of useful sites and resources
The School Library Association has collated a lot of interesting online resources from all over the web which are of particular use when working from home.
As well as this list of resources and platforms which have been made freely available, the page also contains information about upcoming events and plans in reaction to the closure of schools.
Click here to go to the School Library Association website.
Project Gutenberg - Public domain e-books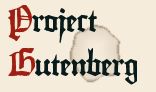 Project Gutenberg is a library of over 60,000 free eBooks. Choose among free epub and Kindle eBooks, download them or read them online. You will find the world's great literature here, with focus on older works for which U.S. copyright has expired. Thousands of volunteers digitized and diligently proofread the eBooks, for enjoyment and education.
Click here to go to the Project Gutenberg website.
Words for Life: Zone In - Activities and support from the National Literacy Trust
Words for Life is created by the National Literacy Trust, It provides young people with activities and support to improve their language, literacy and communication skills from home.
Click here to go to the Words for Life website.
World Book Day- Book Ideas Hub
Welcome to our book ideas hub! While you are at home, we're here to help with fun ideas, crafty activities, and free booky resources you can all enjoy together. It's a great opportunity to share stories and enjoy the magic of books and we hope you'll find something to inspire all ages from mini bookworms to older readers. We'll be updating this page over the coming weeks with new ideas to keep everyone engaged and busy.
Click here to go to the World Book Day website.
Authorfy- Videos and activites
Authorfy brings readers and writers closer together through interactive video masterclasses, fun downloadable activities, and exciting after school club resources. Whether you're a teacher, parent, student, librarian, aspiring author or reluctant writer, there's something on Authorfy for everyone!
Click here to go to the Authorfy website.
British Library - Discovering Children's Books
Explore centuries of stories, poems and illustrations with Discovering Children's Books. For children, teachers and book-lovers of all ages. A partnership with Seven Stories.
Click here to go to the British Library website.
The Reading Realm - Entertaining App
This app has one hundred exciting passages from a diverse range of publishers and authors plus games, interactive challenges and much more! It costs £2.99 so make sure to get the permission of the bill payer before purchasing the app.
Click here to go to the Reading Realm.
Barrington Stoke- Reading Guides and more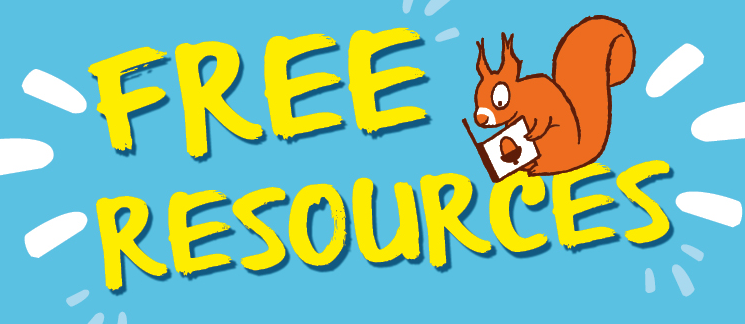 Reading guides to colouring in sheets, our Young Editors Scheme to author videos, there's something for every age of reader and hopefully we can help you all to power through this uncertain time.
Click here to go to Barrington Stoke.
University of Oxford Ten-Minute Book Club
Welcome to Ten-Minute Book Club, a new way to enjoy literature that is designed to spark rich conversations about reading.
We believe that literature is more important than ever as we live through the current pandemic, and come to terms with its challenges and meaning for all of our lives. Ten-Minute Book Club aims to make a great conversation about literature possible, and to offer a quick and accessible way into some of the greatest writing by extraordinary writers from all backgrounds, guided by Oxford's expertise on exciting authors and books.
—Karen O'Brien, Head of Humanities, University of Oxford
Click here to go to the University of Oxford website.
YouTube Channels!- Excellent YouTube channels about books
Recorded talks from one of the world's biggest and best literary festivals.
Poems and Stories with Michael Rosen
This is the official Michael Rosen video channel. All videos and playlists on this channel have been approved by Michael Rosen.
Hi, 😃 ...glad you found 🌟Greatest🎧Audio📖Books where you'll discover 875+ 🎧📖 audiobooks!
Hamstead Hall Library Subscriptions
The favourite channels of Hamstead Hall Library.
Reading Lists
Recommended books for Year 10:
"The Colour Purple" by Alice Walker
"To Kill a Mockingbird" by Harper Lee
"The Fault in Our Stars" by John Green
"The Hate You Give" by Annie Thomas
"The Sun Is Also a Star" by Nicola Yoon
The Maze Runner series by James Dashner
The Divergent Trilogy by Veronica Roth
"Vox" by Christina Dalcher
"Wuthering Heights" by Emily Brontë
"The Alchemist" by Paulo Coelho
"Sense and Sensibility" by Jane Austen
"The Shadow and Bone" series by Leigh Bardugo
"The Rebecca Notebook" by Daphne du Maurier
"The Grapes of Wrath" by John Steinback
"Do Androids Dream of Electric Sheep?" by Philip K. Dick
"Salem's Lot" by Stephen King
"The Shining" by Stephen King
The Lord of the Rings Trilogy by J.R.R. Tolkien
"The Kite Runner" by Khaled Hosseini
"Nineteen Eighty Four" by George Orwell
"Gulliver's Travels" by Jonathan Swift
"Caging Skies" by Christine Leunens
"The Book Thief" by Markus Zusak
"A Monster Calls" by Patrick Ness
"Lord of the Flies" by William Golding
"Fahrenheit 451" by Ray Bradbury
"All the Bright Places" by Jennifer Niven
"We Were Liars" by E. Lockhart
"How It Feels to Float" by Helena Fox
Other Sites
| | |
| --- | --- |
| | The ICDL Foundation promotes tolerance and respect for diverse cultures by providing access to the best of children's literature from around the world. |
| | Classical Tales hosts materials produced by the University of Cambridge School Classics Project to support teachers to bring the richness of classic tales to life in the classroom. The resources have been produced in collaboration with two of Britain's leading professional storytellers, Daniel Morden and Hugh Lupton. They have retold and recorded Homer's Iliad and Odyssey, and Ovid's Metamorphoses, for a modern audience. The recordings, available for free via this site with accompanying teachers notes, bring to life familiar tales - although they are between two and three thousand years old, the stories are still very much embedded in everyday language and popular culture. People who don't know the original tales may still speak of a "Trojan Horse," boast of a "Midas Touch" or worry about an "Achilles Heel." |